The Michelin Guide announced 71 starred restaurants in Hong Kong for its 2022 edition, while two restaurants notched the Michelin Green Star, one of which is a new addition.
"Their ability to innovate despite the circumstances makes this community a special one. And to see the emerging talent and trends coming out of the region in the face of such obstacles should give hope to those around the world that great things are to come, something truly worth celebrating." Gwendal Poullennec, International Director of the Michelin Guides spoke highly of the awardee this year.
As always, participating restaurants are judged based on five criteria: quality of the ingredients; mastery of cooking techniques; harmony of the flavours; expression of the chef's personality in the cuisine; and consistency.
Read the highlights and the full list of the 2022 Hong Kong Michelin star restaurants below, and order these elevated deliveries for your ultimate culinary pleasure.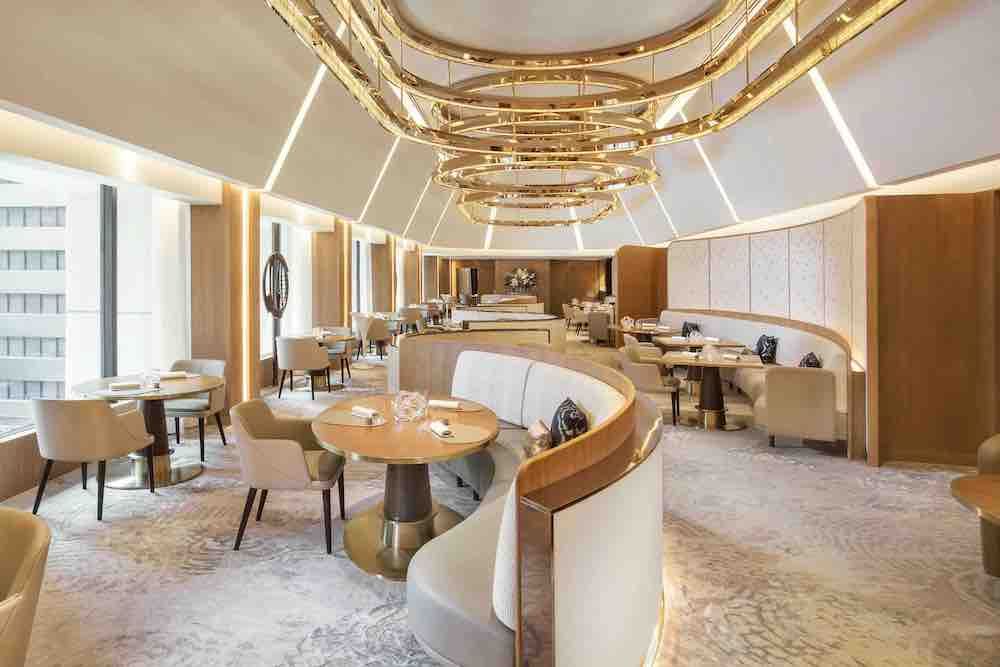 7 Three-starred Restaurants
All awarded establishments last year remained three-starred, including Caprice, Forum, L'Atelier de Joël Robuchon, Lung King Heen, 8 1/2 Otto e Mezzo – Bombana, Sushi Shikon and T'ang Court.
12 Two-starred Restaurants with Two New Promotions
Octavium: Promoted from 1-star in 2021, it serves Italian classics in a contemporary setting. Opt for the highly referred housemade artisanal pasta and seasonal tasting menu by Austrian chef Roland Schuller and German chef Bjoern Alexander.
Octavium, 8/F, One Chinachem Central, 22 Des Voeux Rd Central, Central, Hong Kong
Yan Toh Heen: Promoted from 1-star in 2021, the modern Cantonese restaurant in K11 Musea was praised for its fine cooking techniques, premium ingredients and presentation.
Yan Toh Heen, G35, G/F, MUSE Edition, InterContinental Hong Kong, Tsim Sha Tsui, Kowloon, Hong Kong
Amber: Helmed by Dutch-born chef Richard Ekkebus serving French contemporary fare, it notched a Green Star on top of the Two Stars by actively developing not only plant-based alternatives for kitchen equipment like commercial cling film, vacuum pouches and bin liners but also minimising food and plastic wastes while regularly educating staff on sustainable practices.
Amber, 7/F. The Landmark Mandarin Oriental, Hong Kong, 15 Queens Road Central, Central, Hong Kong, +852 2132 0066
The rest 12 restaurants remain two-starred, including Arbor, Bo Innovation, Écriture, L'Envol, Octavium, Sun Tung Lok, Ta Vie, Tate Dining Room, Tin Lung Heen and Ying Jee Club.
52 One-starred Restaurants with Five New Additions and Four Promotions
Belon: A new addition presenting reimagined neo-Parisian cult favourites and innovations helmed by chef Matthew Kirkley with French techniques and the best seasonal produce.
Belon, 1/F, 1-5 Elgin Street, Central, Hong Kong
Hansik Goo: A new addition presenting elevated Korean cuisine, marrying traditional Korean flavours with chef Mingoo Kang's creativities.
Hansik Goo, 1/F, The Wellington, 198 Wellington Street, Sheung Wan, Hong Kong
I M Teppanyaki & Wine: A new addition serving theatrical cooking using premium daily ingredients flown from Hokkaido and France, elevated by a comprehensive wine list.
I M Teppanyaki & Wine, 1/F, Golden Wheel Plaza, 68 Electric Road, Tin Hau, Hong Kong
Sushi Wadatsumi: Previously knwon as Ginza Iwa, it is a Edomas-style sushi restaurant archieved a four-consective-year One Star. Chef Kin-san expertly select daily catches directly from Japan every day.
Sushi Wadatsumi, Shop 607, 6/F, K11 Musea, Tsim Sha Tsui, Kowloon, Hong Kong
Whey, A new addition by chef Barry Quek serving Singaporean-influenced European cuisine with a keen focus on seasonal and local ingredients.
Whey, UG/F, The Wellington, 198 Wellington Street, Central, Hong Kong
Chaat: Promoted from the Michelin-recommended list, chef Manav Tuli assembled classic Indian delicacies from the all regions.
Chaat, 5/F, Rosewood Hong Kong, Victoria Dockside, 18 Salisbury Road, Tsim Sha Tsui, Hong Kong
Mono: Promoted from the Michelin-recommended list, Mono's brings an inventive Latin American tasting menu, highlighting chef Ricardo Chaneton's Venezuelan roots to Central.
Mono, 5/F, 18 On Lan Street, Central, Hong Kong
Seventh Son: Promoted from the Michelin-recommended list, time-honoured Cantonese classics are presented with exceptional labour-intensive skills.
Seventh Son, 3/F, The Wharney Guang Dong Hotel Hong Kong, 57-73 Lockhart Road, Wan Chai, Hong Kong
Yong Fu: Promoted from the Michelin-recommended list, traditional Ningbo cuisine is served with highlighted dishes from the one-Michelin-starred Shanghai main branch, while utilising local ingredients.
Yong Fu, Shop 2, G/F & 1/F, Golden Star Building, 20-24 Lockhart Road, Wan Chai, Hong Kong
Full List of 2022 Hong Kong Michelin-starred Restaurants
Three Stars
Caprice
Forum
L'Atelier de Joël Robuchon
Lung King Heen
8 1/2 Otto e Mezzo – Bombana
Sushi Shikon
T'ang Court
Two Stars
Amber
Arbor
Bo Innovation
Écriture
L'Envol
Octavium**
Sun Tung Lok
Ta Vie
Tate Dining Room
Tin Lung Heen
Yan Toh Heen**
Ying Jee Club
One Star
Aaharn
Andō
Arcane
Beefbar
Belon*
Chaat*
Duddell's
Épure
Fook Lam Moon (Wan Chai)
Fu Ho
Gaddi's
Hansik Goo*
Ho Hung Kee (Causeway Bay)
IM Teppenyaki & Wine*
Imperial Treasure Fine Chinese Cuisine (Tsim Sha Tsui)
Jardin de Jade (Wan Chai)
Kam's Roast Goose
Liu Yuan Pavillion
Loaf On
Louise
Man Ho (Admirality)
Man Wah
Mandarin Grill + Bar
Ming Court (Mong Kok)
Mono*
New Punjab Club
Pang's Kitchen
Petrus
Roganic
Rùn
Ryota Kappou Modern
Seventh Son*
Shang Palace
Spring Moon
Summer Palace
Sushi Saito
Sushi Wadatsumi*
Takumi by Daisuke Mori
The Araki
The Chairman
Tosca de Angelo
Vea
Whey*
Xin Rong Ji
Yardbird
Yat Lok
Yat Tung Heen
Yè Shanghai (Tsim Sha Tsui)
Yong Fu*
Zest by Konishi
Zhejiang Heen
Zuicho
Green Star
Roganic
Amber