Here are some best picks for you to explore whenever you're in the area. Beyond glass buildings and crowded crossings, the bustling district also a gastronomy hub for avid foodies and dining connoisseurs alike.
Quiero Más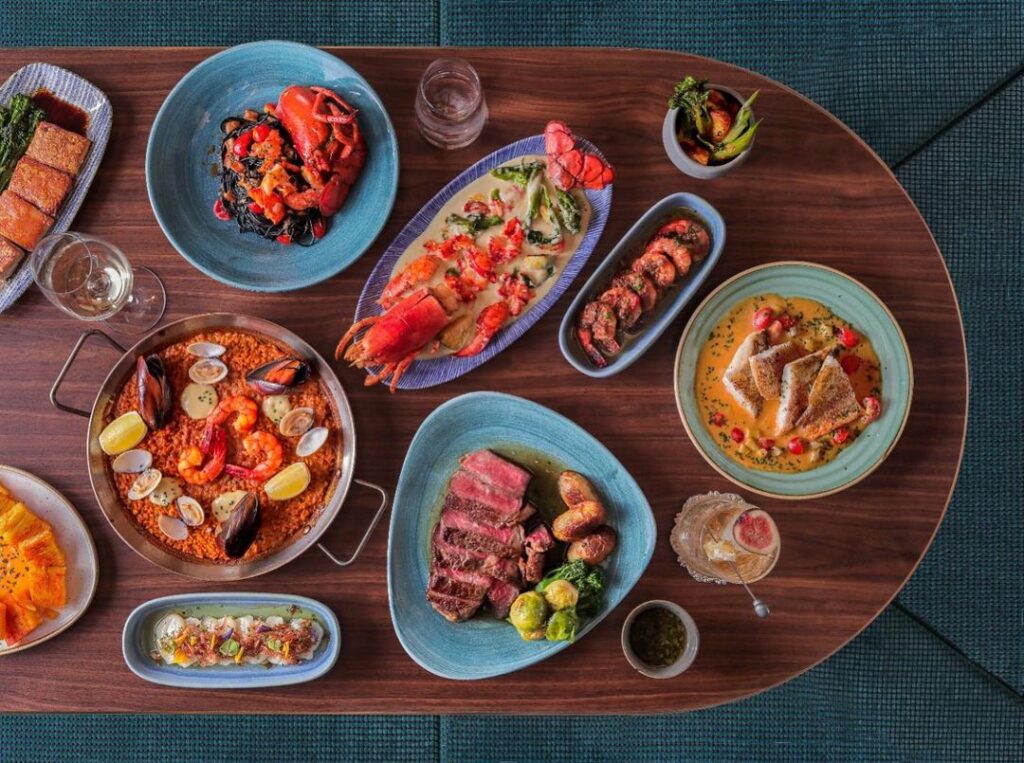 Following his great success with La Paloma in Sai Ying Pun, Chef Alex Fargas is leading another brilliant team on the latest Modern Mediterranean project. With a focus on Spanish classics, Quiero Más offers the best of European delicacies, taking guests from a Greek tavernas to a brasserie of the Cote d'Azure. Besides a show-stopping platter of Lobster a la Louie, where a whole lobster is bathed in a rich and succulent vichyssoise soup, Chef Alex is also bringing in his innovative twists. Not to be missed is the Cochnillo Asado, crispy suckling pig straight out of El Asador. Nestled in a prime location at M88, enjoy world-class cocktails curated by mixologist Vincent Chue under the charming ambiance.
New Punjab Club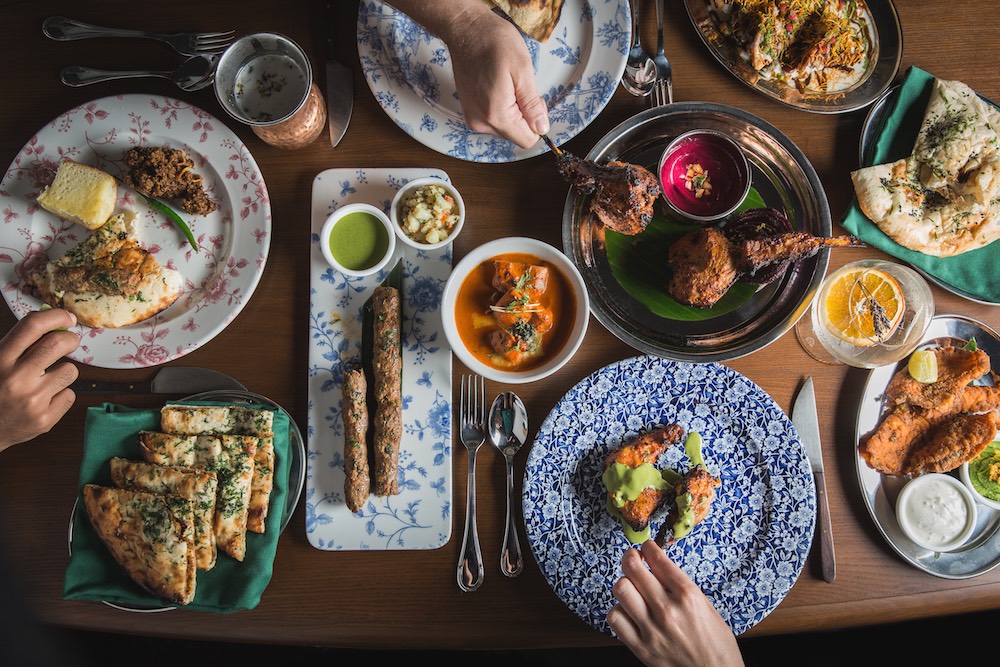 Serving native dishes from the Punjab region in India, the emerald frames on Wyndham Street surely catches eyeballs. Punjab cuisine blends eastern Pakistan and Northern India cultures, fusing the best flavours of both worlds. As the first Punjabi restaurant in the world to be honoured with a Michelin star, this eccentric eatery is showcasing supreme dishes of heritage and a learning experience for diners. Reminiscent of the colonial era, the interiors of New Punjab Club are dazzled with ruby leather banquettes, rattan chairs, and funky paintings. Notice the attention to details from the Damascus steel knifes on the table to the carved detailing on the walls. Using a restored tandoor from the previous owner, their Lamb Tomahawk is definitely a star of the show. Coated with aromatic spices and grilled under high heat, the lamb chop is everything you'd expect, and beyond. Fragrant, succulent, tender, and keeps you coming back for more.
The Chairman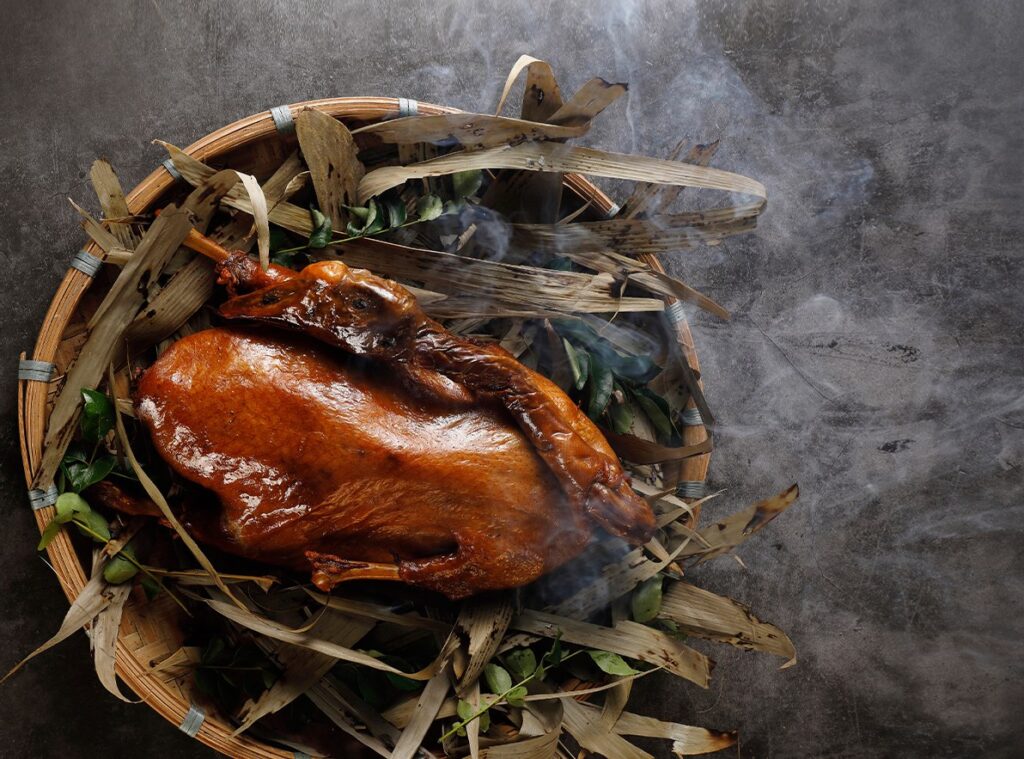 In a star-studded city like Hong Kong, it is never a challenge to find a Michelin restaurant. But if you're keen to seek quality Chinese cuisine with the most prestigious title, The Chairman is the one not to be missed. Crowned as the first-ever Cantonese restaurant to make it on the list of World's 50 Best Restaurants, the luxuriant eatery has also been awarded one Michelin star in 2019. The restaurant did not win a decorated resume with rocket science, but by mastering the fundamentals of Cantonese cuisine. Sourcing the most premium local ingredients, owner Danny Yip and Chef Kwok Keung Tung stress on perfecting every detail and producing honestly good Cantonese food with unblemished culinary skills. From queuing for fresh tofu skin in Tai Po, to hiring a seasoned local fisherman handpicking flowery crabs from the wholesale market, there is no wiggle room for ease. With an ever-changing menu, the one main that keeps loyal patrons returning is their steamed flowery crab. Doused in Chinese wine, chicken fat and clam juice, the crab is paired with fresh flat rice noodles that soak up all the essence.
Roji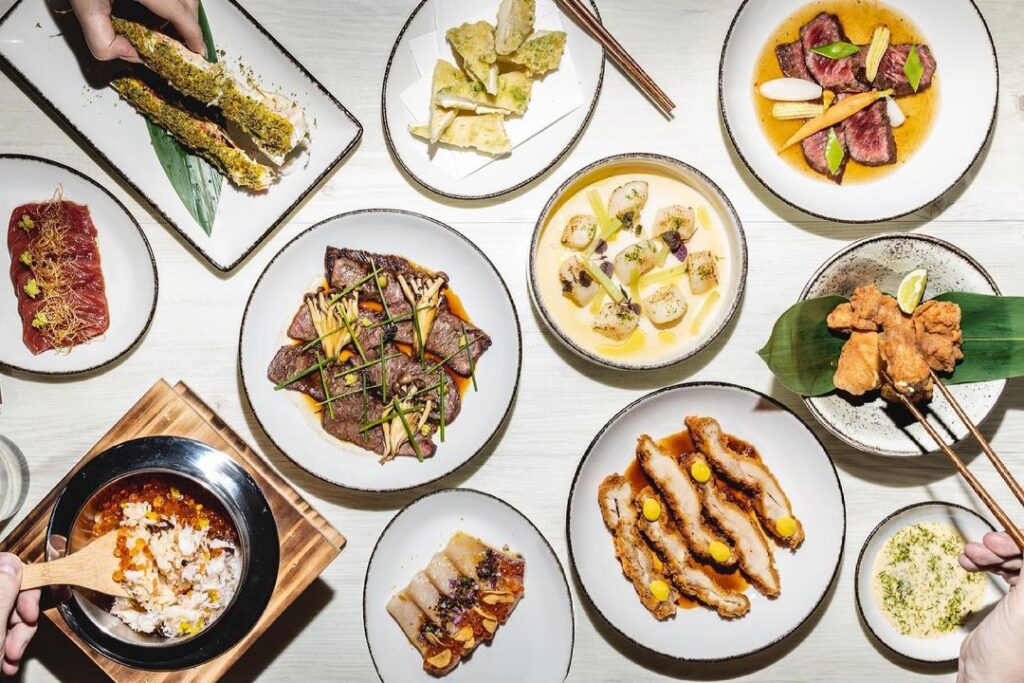 When it comes to Japanese cuisine, sushi and sashimi are the dominant figures. While Izakayas may not share the same amount of limelight, these cozy eateries are where you'll find homey tastes, authentic sakes, and heartwarming atmosphere. Tucked in an unassuming alley in Central, Roji is decorated with concrete accents and wooden tones to resemble the humble colours in Japanese design. Entering the semi al-fresco diner, you will be greeted by a scene of warmth – guests enjoying each other's company over nibbles and tipples. Tipping hats to traditional Izakayas, Roji offers signature bites such as fried chicken cartilage seasoned with Yuzu salt. Blending flavours of the ocean, the modernized diner takes Japanese Hamachi up a notch. Topping the delicate sashimi with ikura, shio kombu, and Karasumi. Their signature rice boxes with Wagyu or fresh seafood are also popular favourites.