Greet The Year of Tiger with a generous treat to your taste bud, from traditional Poon Choi or Lo Hei, to the most enchanting puddings or cakes, to an all-included delivery – delight in this Chinese New Year celebration with your dearest friends and family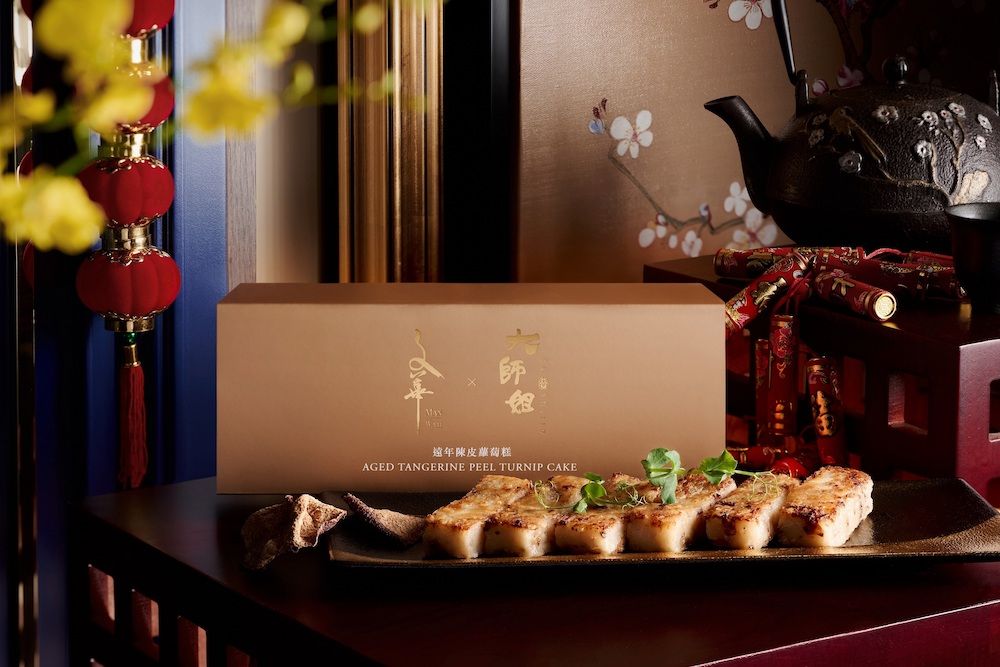 Man Wah
Serving the most refined Michelin-starred Cantonese cuisine, Man Wah is celebrating The Year of Tiger with delectable puddings and a sumptuous dinner menu, prepared by Chef Wing-Keung Wong. The Aged Tangerine Peel Turnip Cake this certainly highlight-of-the-year, masterfully curated by is created by Chef Wong and his "Dashijie" Theresa Yiu with the precious 15-year-old tangerine peels, exuding a subtly sweet relish and refined aroma.
Stride into the elegant dining room for a luscious Canton feast from dim sum to Chinese New Year specialties. Highlights include Crispy Sea Cucumber with Abalone Sauce, Braised Spotted Grouper Fillet and many more with bringing prosperity and good fortune in mind.
Man Wah, 5 Connaught Road, Central, Hong Kong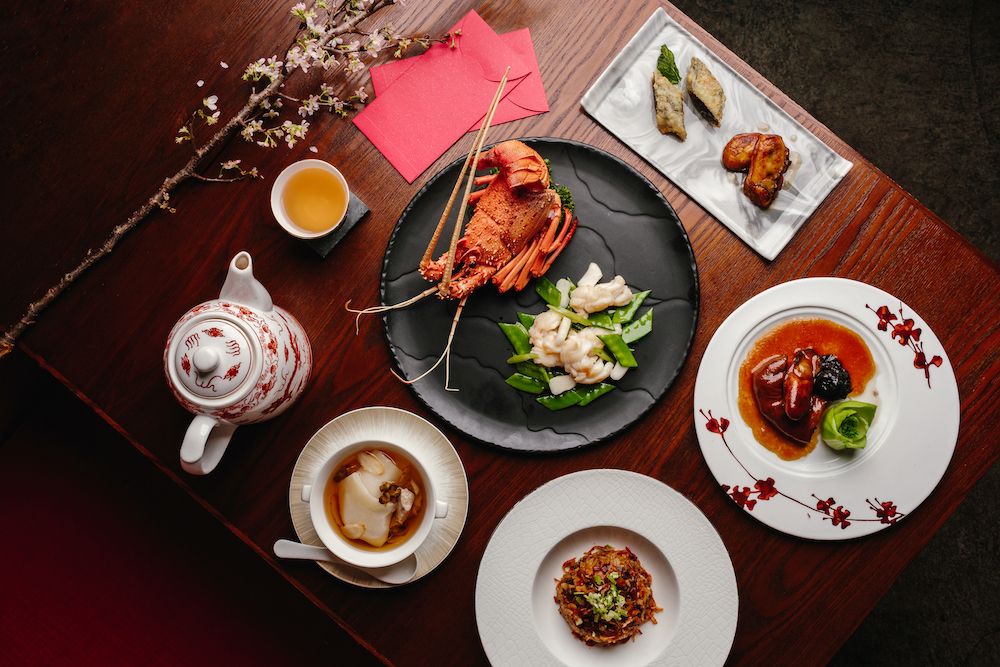 Duddell's
Kick-off The Year of Tiger with Michelin-starred puddings at Duddell. Traditional new year pudding, turnip or taro pudding are on offer both individually, and in gift sets and hampers, meticulously presented in G.O.D-designed gift boxes. For a hearty and cosy New Year's Day, feast on an exuberant Poon Choi with your beloved family and friends, available to order from at Jia Everywhere.
To amp up the festive spirit, executive Chef Yip Kar On curated limited-time menus, featuring decadent limited-time dim sums – goldfish-shaped Shrimp Dumpling with Mullet Roe (HK$108) and Crispy Lava Sesame Ball(HK$78), and quintessential Cantonese plates – Sauteed Lobster (HK$988) and Double-Boiled Chicken Soup (HK$428). Family-styled tasting menus are also served in 6-course (HK$1,088) and 8-course (HK$1,888). All are available between 24th January through 15th February 2022.
Duddell's, Level 3, 1 Duddell Street, Central, Hong Kong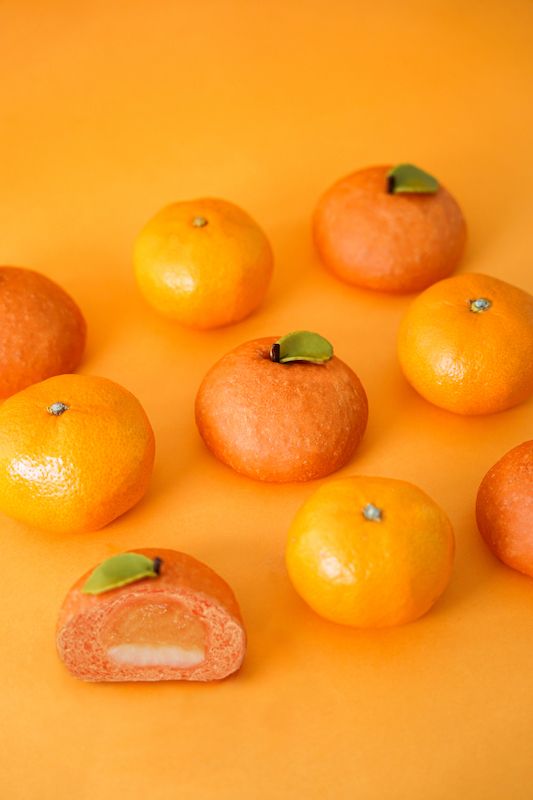 Dang Wen Li by Dominique Ansel
Dang Wen Li by Dominique Ansel is bringing fortune like no other this Chinese New Year, sharing a two-tiered Joyous Spring Lady Bird Gift Box (HK$398) and Mandarin Mochi Bun (HK$48/2 pcs) – a joy for the eyes and palettes. Unbox the former to unveil a wheel of handcrafted chocolate bonbons in Pistachio Dark Chocolate and Yuzu White Chocolate on the first tier, and Almond Milk Rice Pudding in the lower. The latter, sweet yet refreshing, is as appetising and aesthetically pleasing as the other meticulously crafted Dang Wen Li's signatures. Enjoy HK$40 off early-bird discount on the gift box until 23 January 2022.
Dang Wen Li by Dominique Ansel, three locations across Hong Kong and Kowloon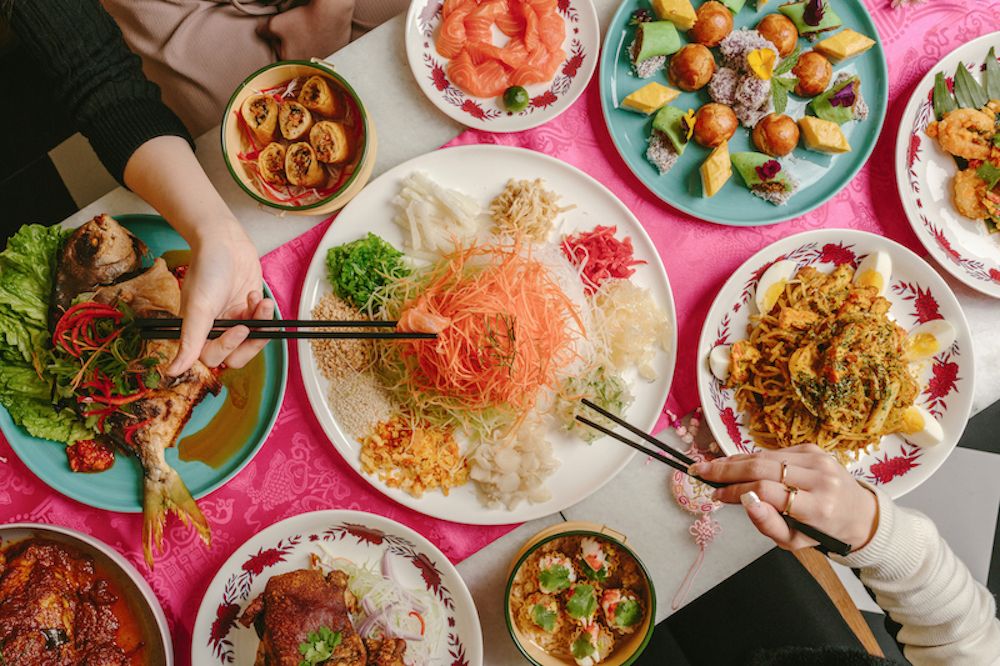 Bibi & Baba
Singaporean and Malaysian flavours are brought to life by Bibi & Baba. Chef Ho Wai-Kong introduces a limited-time Lo Hei (HK$388) and Chinese New Year Set Menu (HK$418 per pax) this year. Available for dine-in and delivery with pre-order, the set menu features Bakwan Kepiting, Dry Laksa, Crispy Deep Fried Pork Knuckle and more for a minimum of 6 guests. Between 15th January and 15th February 2022, indulge in the boisterous delights at your comfort.
Bibi & Baba, 7 Ship Street, Wan Chai, Hong Kong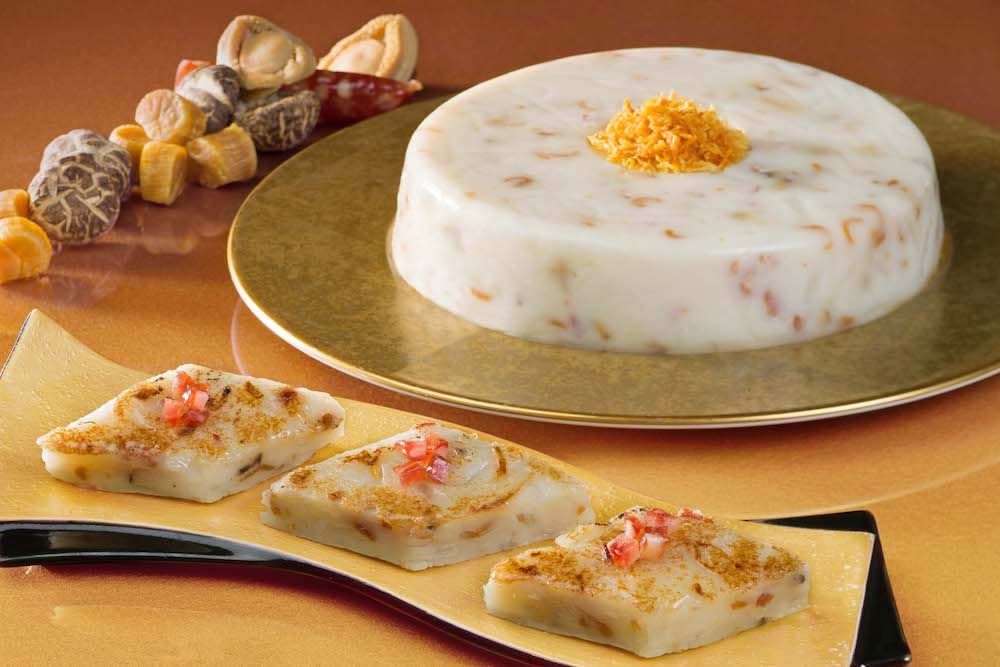 Dynasty Garden
Handmade with local premium ingredients, Dynasty Garden's festive puddings showcases slightly different traditions. The deluxe pudding trios include the aromatic abalone turnip pudding with conpoy (HK$268), the golden Chinese New Year pudding (HK$188) and the flourishing water chestnut pudding with black glutinous rice (HK$198). A tempting array of Poon Choi is available for takeaway from a 2-pax portion (HK$388). Order today to enjoy a 20% early bird discount.
Dynasty Garden, Level 1, Goldin Financial Global Centre, 17 Kai Cheung Road, Kowloon Bay, Hong Kong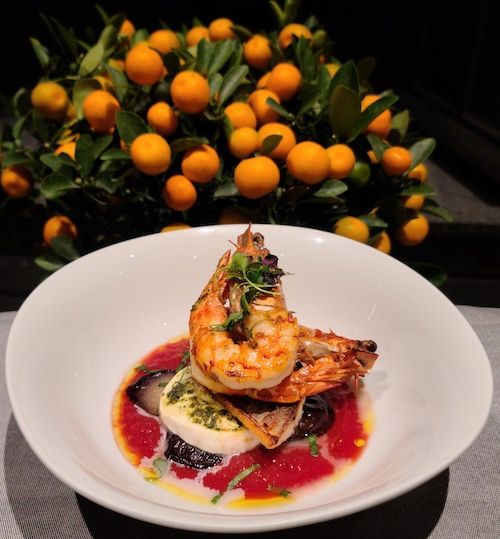 PAZTA
A distinctive blend of Chinese and Italian spirits, PAZTA's 3-course The Tiger Menu (HK$480) granted a taste for all. Grasping flavours from the sea is the Sautéed Limoncello Tiger Prawns and Giant Pasta Tubes with a Seafood Ragu Medley and Tiger Prawns. For meat lovers, white truffle Carpaccio di Manzo al Tartufo Bianco – glassy paper-thin slices of Italian cured beef and Braised Peppered Tuscan beef. Pairing with classic Italian desserts and exceptional pour, this New Year has to be the one to look forward to.
PAZTA, Shop 03-G08, Barrack Block, Tai Kwun, Central