With the jolly Christmas around the corner, and travelling is, still, halted for the foreseeable future, these luxurious hotels have been striving to make this up. Covering Michelin-starred gourmets, joyful Christmas market, and casual hangouts bites, take a glimpse at the most discerning gourmands these luxury retreats offer this time of the year.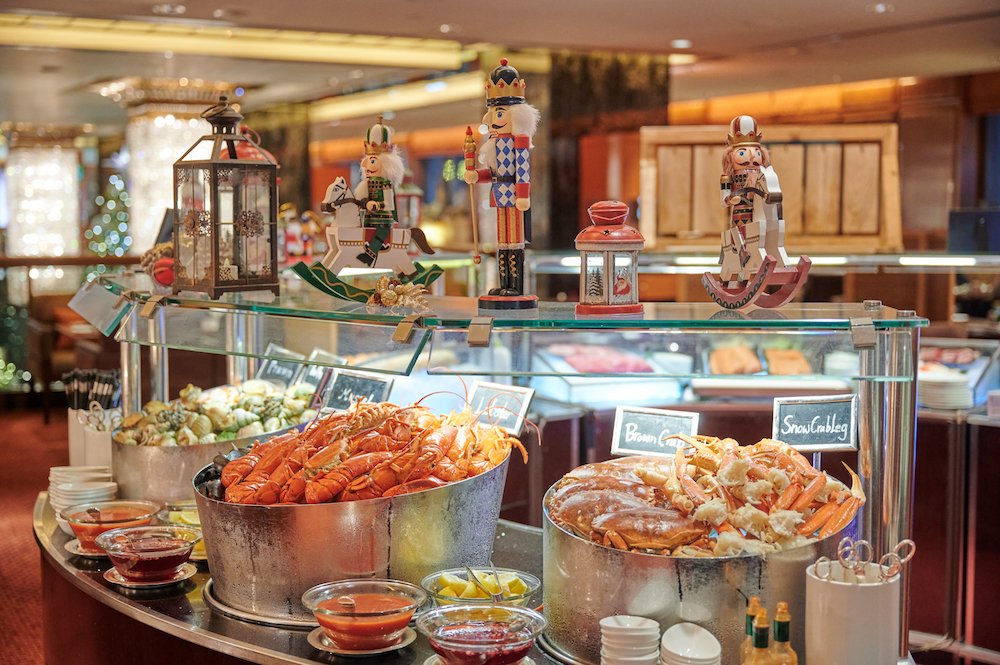 Mandarin Oriental, Hong Kong
Be it a Michelin-starred roast, an indulgent buffet, an unwinding afternoon tea, or simply several festive drinks to kick off the year, Mandarin Oriental in Central has set its sights on offering lavish celebrations in their nine opulent establishments. Opt for the quintessential tasting dinners with Krug Champagne pairing at the world-only Krug Room, or Michelin-starred names Mandarin Grill + Bar and Man Wah. Clipper Lounge and Café Causette catered buffets to hungry souls and festive set dinner respectively, while offering their famed afternoon indulgences.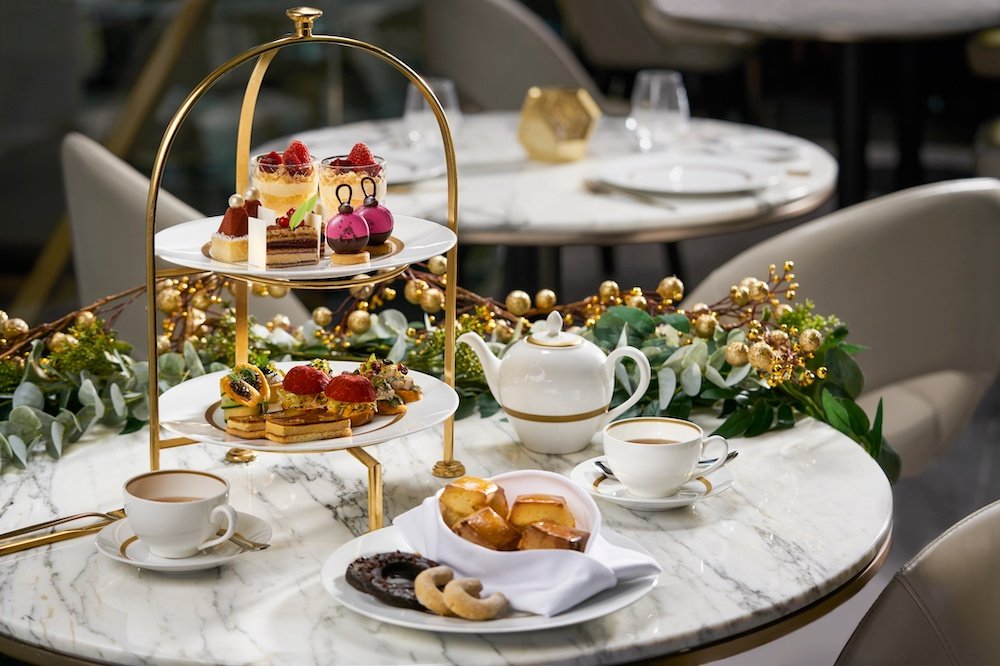 The Murray, Hong Kong
Loved for their iconic arches entrance, The Murray is also staging the Christmas Market at Cotton Tree Terrace from 20th December for 4 days, bringing hearty treats, gourmet delights and pantry items to fulfil guests' festive spirits. Following the retail therapy, Barbeque Nights are held on the first three Wednesdays and 17th December (Friday) for tantalising selections of fiery meat and seafood grill. Whisk away to Popinjays and The Tai Pan for more surprises, ranging from a flamboyant afternoon tea, sumptuous family brunch, and 5-course dinner sets catering for both European and oriental tastes.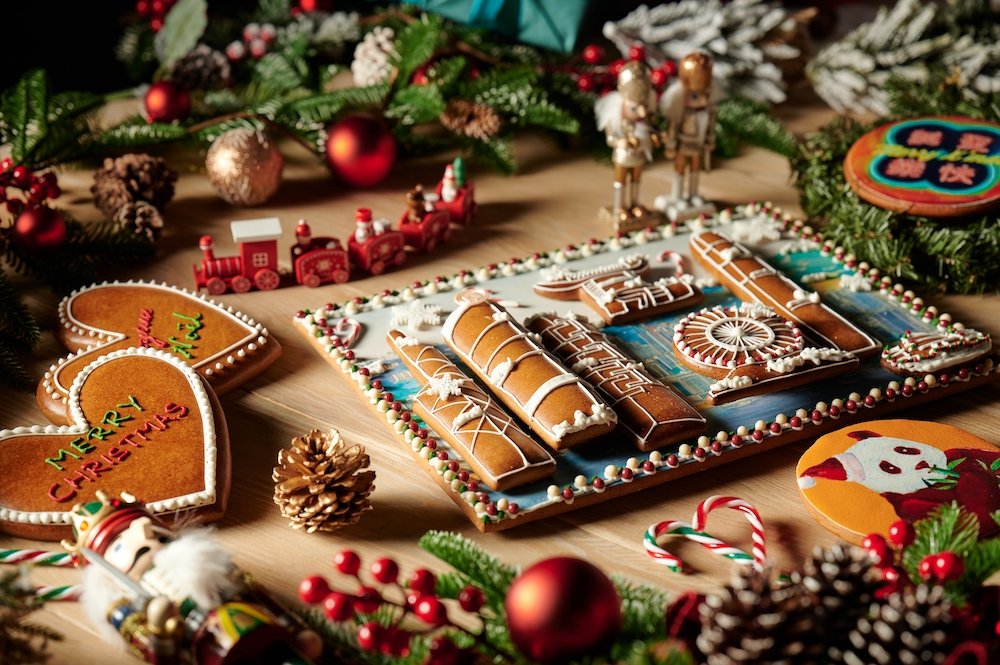 Island Shangri-La, Hong Kong
Island Shangri-La is honouring traditions and customs this year, bringing back European-inspired Christmas markets with festive delights, from roasted chestnuts, gingerbread with Hong Kong skyline motifs for light snacks, to hot chocolates and mulled wines for beverages. Limited-edition delights and fine decorations are available at the retail stalls. Collaborating with four local illustrators, fifty unique ornaments for the grand Christmas tree are full of patterns imbued by local traditions, which will later be auctioned for the charitable Heep Hong Society. As if there isn't enough extravagance and love, Chef Uwe Opocensky from one-Michelin-Star Restaurant Petrus carefully designed a festive 8-course set dinner featuring the winter creations, along with glitzy panoramic views of Hong Kong. Running throughout December, book in for a vibrant Christmas Day Seafood Platter at Lobster Bar and Grill, or a sumptuous buffet at cafe TOO, as well as a Nutcracker-themed Afternoon Tea.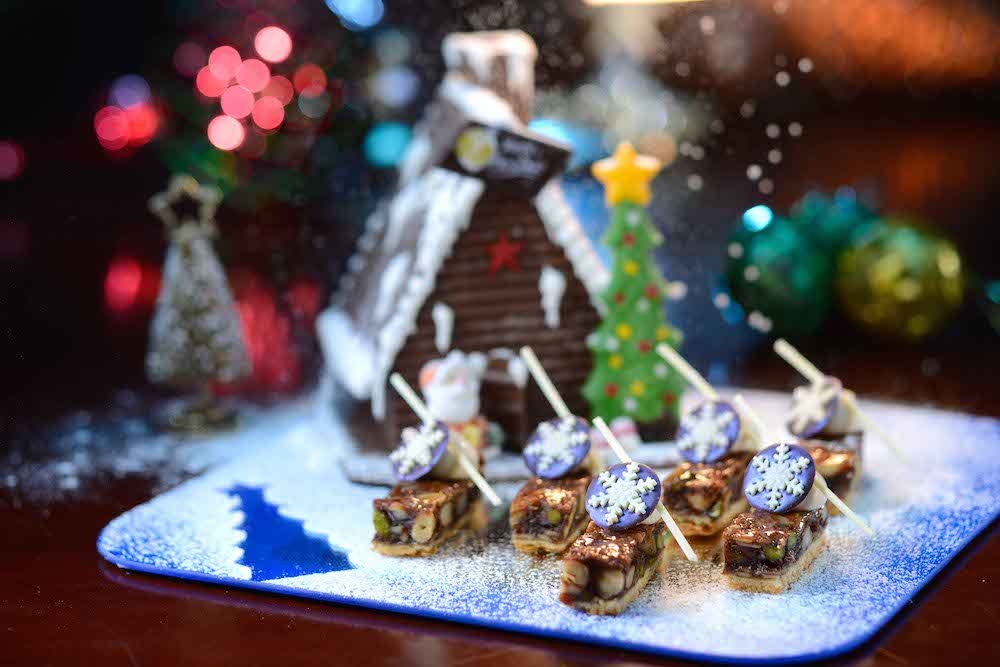 Marco Polo Hong Kong Hotel
From classy Italian 6-course set dinner and fulfilling brunch at Cucina, to Yuletide semi-buffet at Lobby Lounge and bountiful seafood buffets at Cafe Marco, Marco Polo Hong Kong has prepared plenty for celebrating Christmas (24-26th December 2021) and New Year (31st December, 2021 – 1st January, 2022). Enjoy a dinner diligently curated by Chef de Cuisine Andrea Delzanno, featuring Duck Liver Terrine, Halibut Fillet, Lobster Emulsion, Sea Urchin and more, with the dazzling skyline of the Victoria Harbour and optional wine pairing. Alternatively, guests are spoiled with choices at Cafe Marco seafood buffet, offering freshly shucked oysters, lobsters, mussels and more, topping off with festive specialities like Roast Turkey, Christmas Stollen, Panettone.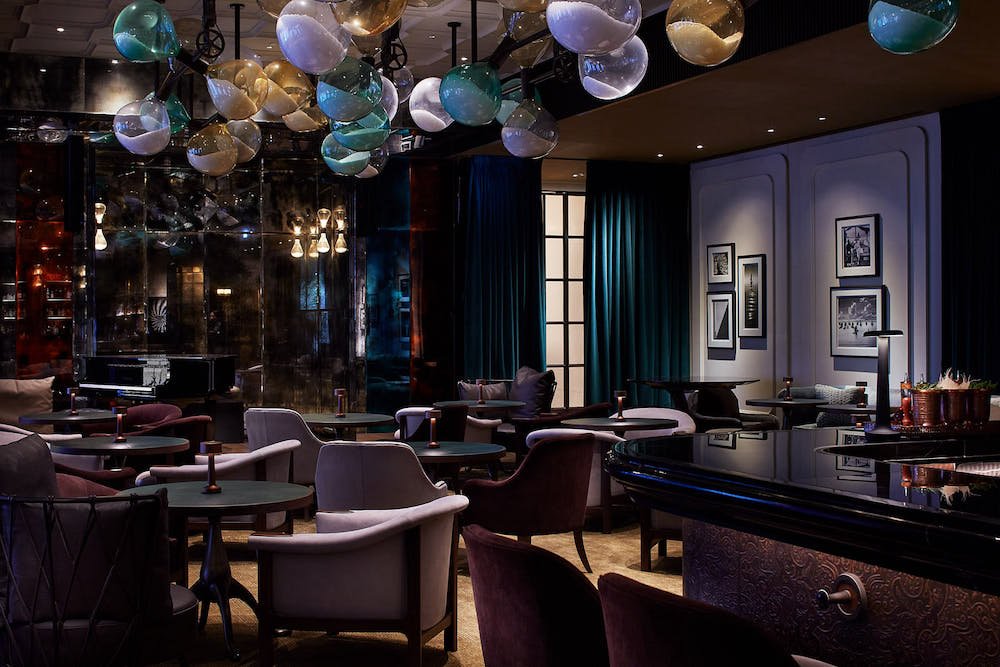 Rosewood Hong Kong
Located at the centre of Victoria Dockside arts and design district, Rosewood has been the top gastronomic destination since its debut. For local delicacies, head to the flagship, The Legacy House for banquet-style 8-courses Christmas's and New Year's Eve menus at the main dining room, or intimately in the private dining room. For more aromatic and spiced-up Indian fare, CHAAT is offering 12-course dinner menus on the Eves as well as a 9-course lunch specifically for Christmas Day, both featuring innovative street food and sharing plates. Tune in for a New Year's Eve luxurious group hangout at DarkSide, Asia's 40th Best Bar 2021, for limited Krug Champagne and canapes, or simply a heart-warming mulled wine along with speciality Christmas cocktails.