As autumn comes, there comes the season of hairy crabs. Before the hairy crabs go into hibernation for the winter, they save up energy to the fullest. Hence, comes the lovely crab roe and sweet crab meat. Chinese restaurants are all in this for the season of the hairy crabs. Check out our list of places to enjoy hairy crab this season. Join in the season of the crabs.
Mott 32
Chef Lee Man-Sing and his culinary team of Mott 32 has prepared a full decadent tasting menu for hairy crabs. This indulgent Hairy Crab Menu is available from 1 November to 15 December 2021. This menu includes a delicate selection of traditional yet renewed Shanghainese dishes. This menu not only features a steamed 225g hairy crab itself, but also Hairy Crab Roe Shanghainese Pork Soup Dumpling, which is always a palate pleaser. Another highlight of this menu would be the Tossed Shanghainese Noodles with Hairy Crab Roe. This savoury main dish is a mix of traditional Shanghainese dishes and seasonal delicacy, combining the heartwarming delight and luxurious hairy crab roe.
Having the menu available from November, Mott 32 can therefore make sure that its customers can have the best and biggest hairy crab of the year.
Duddell's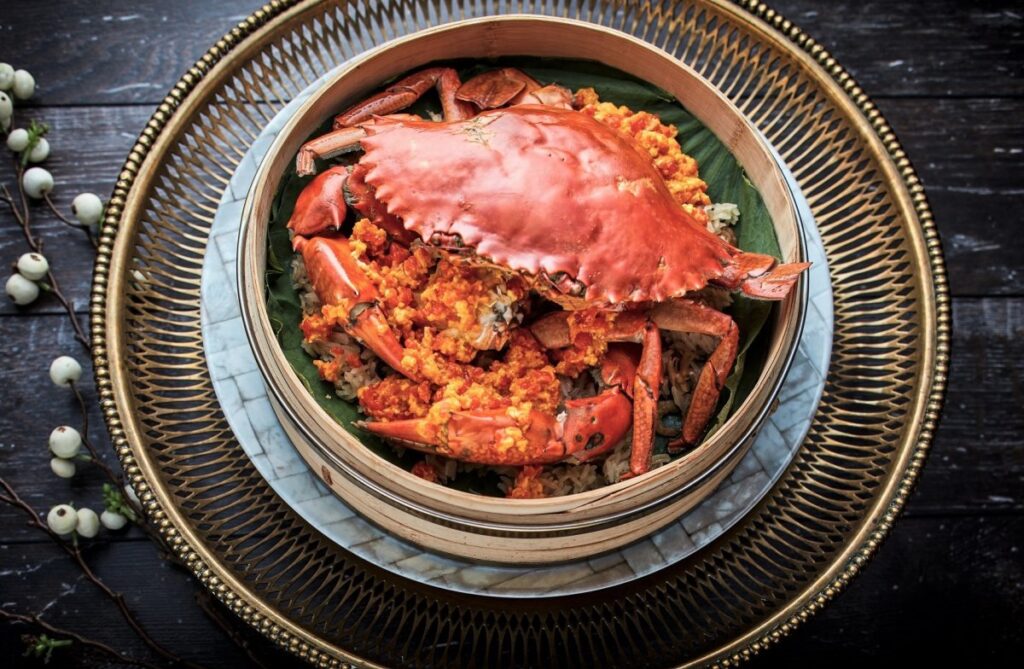 This autumn, Duddell's has partnered up with Old Bailey. Duddell's Hong Kong's executive chef, Man-Lung, and Old Bailey's executive chef, chef Wong, unveils a special seasonal menu. Presenting Hokkaido hairy crabs in a Shanghainese cuisine manner. This menu features a 6-course set. Guests can also pair up the set with a special sake with an extra charge. The Hairy Crab set menu is available for dinner from 6:00 p.m., starting from 25 October, ending on 30 November. Duddell's special menu features xiao long bao with hairy crab coral as starters. Then comes a steamed whole Hokkaido hairy crab and pan-fried grouper with hairy crab coral. Except for the set menu, guests can also order a selection of hairy crab a la carte dishes.
Prepare to have your stomach filled with delicious hairy crab dishes.
Ming Court
Pairing Ming Court's executive chef Li Yuet Faat's authentic Cantonese cooking with various luxurious ingredients, and there comes Ming Court's seasonal menu, "Hairy Crab Degustation". This seasonal menu will only be available until 28 November, make sure that you can enjoy it before there's no more. Highlights of this menu would have to be Steamed crab roe and crab meat Shanghainese dumpling, braised crab roe and crab meat bird's nest in an exceptionally rich broth and steamed whole hairy crab. This set menu features a vintage DianHong tea to compliment the flavours of the set.
Langham Supper Club members can use a lower price to enjoy Ming Courts "Hairy Crab Degustation. All guests can enjoy a special price to certain beverages to pair with the set menu.
Greater China Club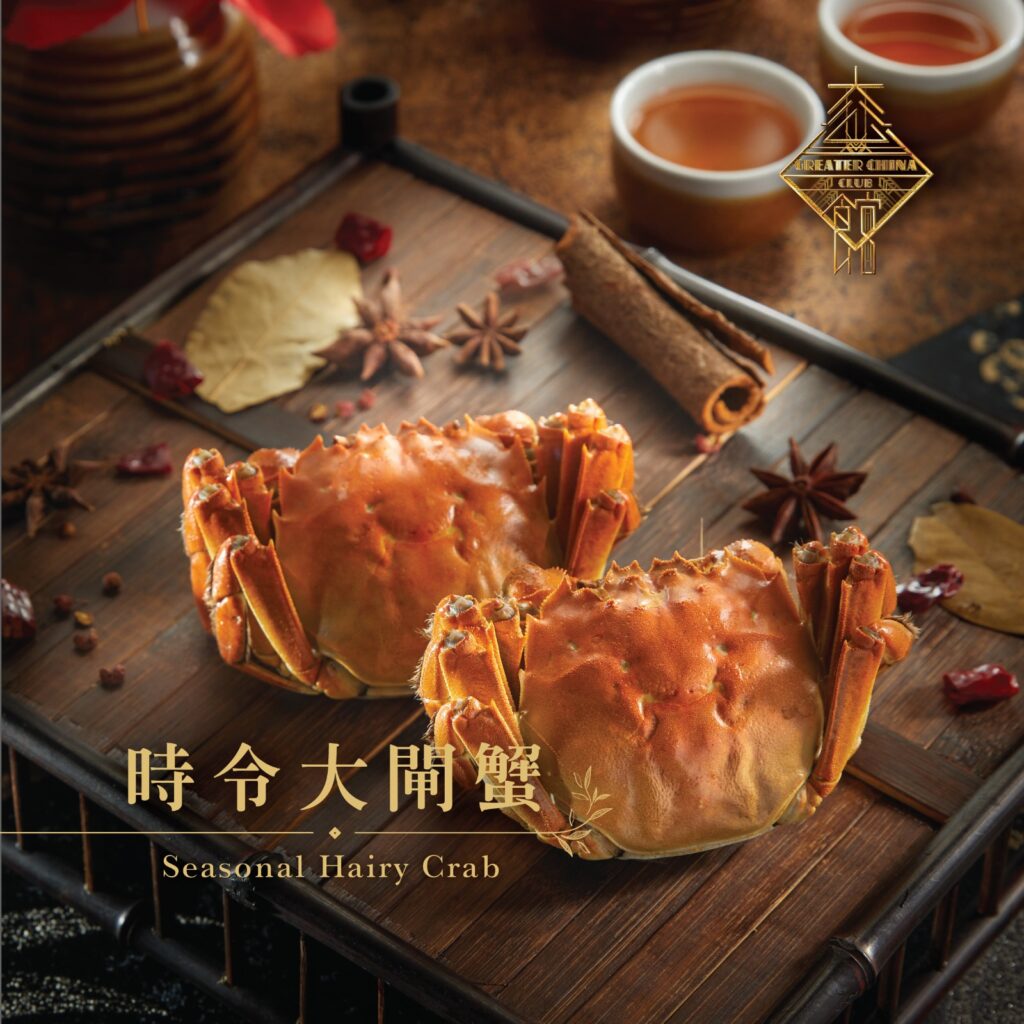 Presenting Greater China club's 9-course Golden Autumn Hairy Crab set menu, along with a variety of creative dishes by hairy crab meat and roe. Highlights of this menu would have to be a steamed Jiangsu hairy crab(male 5.5 Tael) paired with one glass of 25 years Huadiao wine. Braised shark's fin soup with hairy crab roe on egg white is also worth looking forward to. This menu is available until the end of November.