Hong Kong is recognized for it's diversified demographic and it's well-deserved reputation as a vibrant gastronomic haven. Thus the city is home to a wide range of ethnic cuisines, and Indian is one of the most popular. That is to say, visiting the same Indian restaurants in Hong Kong over and again might become monotonous. It might be difficult to venture out and find new Indian restaurants, especially with so many alternatives accessible around the city. Hence why we've round up a list of the top eight Indian restaurants to try.
Gunpowder
To begin with, part of the Mayfare group, Gunpowder is located on happening Ship Street. Featuring green chenille fabric seats and marble high tables, the Indian fare here is also presented with a contemporary twist. Focused on fusion dishes, 'IndiSum' are Gunpowder's signature appetizers delivered in dim sum size. Their trademark bites are Gunpowder Chicken and Avocado and Mango Bhel.
Rajasthan Rifles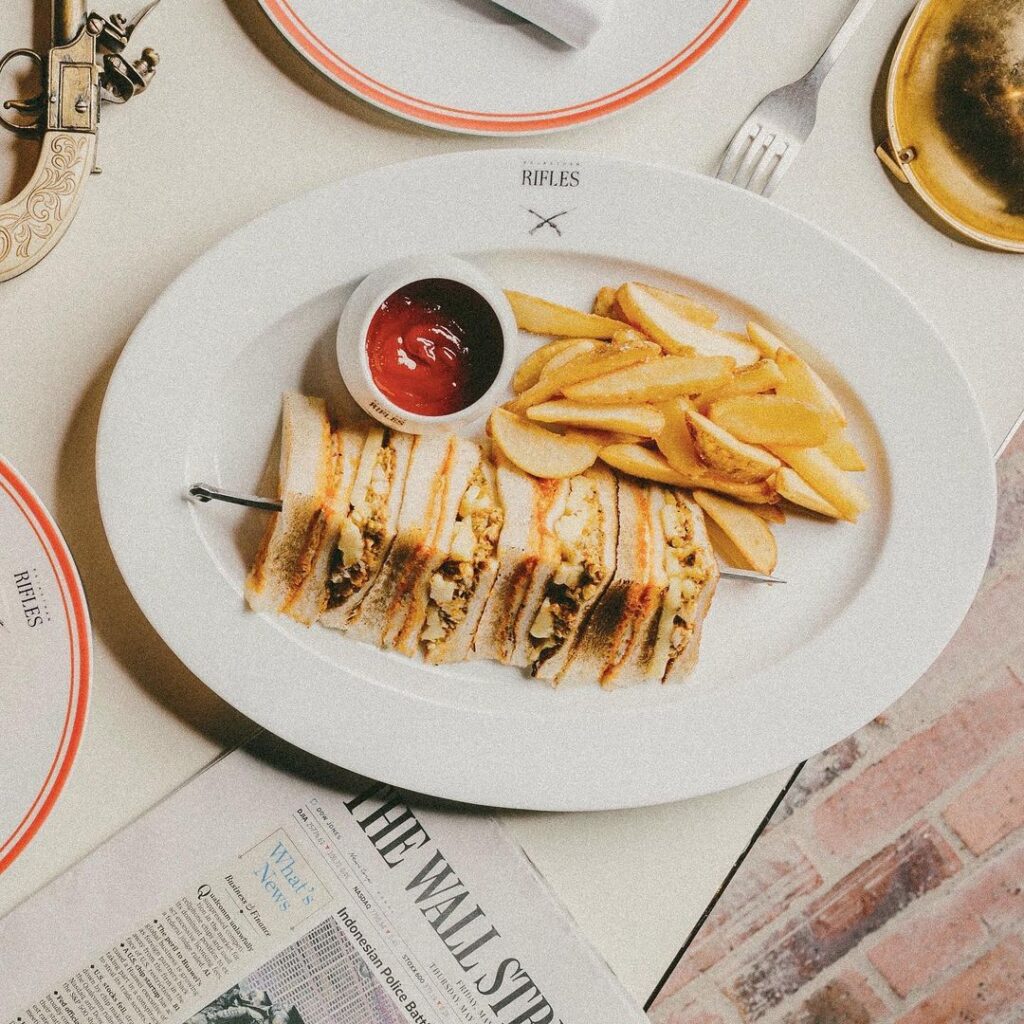 Secondly, serving you an Anglo-take on a classic Indian breakfast is Rajasthan Rifles. Inspired by the history of wartime in India. Moreover, a venture by the Black Sheep Restaurants group, this restaurant explores the convergence of two cultures in a militaristic setting. Situated on the Peak, this amalgamation of Anglo-Indian cuisine delivers the finger-licking Rajasthan Rifles Club Sandwich, served with British-style thick-cut chips.
Bengal Brothers
Inspired by hole-in-the-wall eateries in India for a quick pit-stop in the bustling lives of many citizens. With retro and colorful decor, this is the only eatery that serves up authentic Kati Rolls. Newly opened, this grab-and-go on Wan Chai's Johnston Road also provides other local street food items and beverages. Opt for the BB Classic Roll to savor India's regional flavor profiles. This pairs well with a fresh Mango Lassi.
Chaiwala
Chaiwala is another restaurant that serves traditional Indian cuisine with a contemporary twist. The antique and bright decor pay respect to India's eccentric cuisine. Chaiwala tucked away in a basement on Wyndham Street, takes you on a delicious tour across India, where you can experience the best of each state's cuisine, from chaats and street food to tandoor dishes. Though it may be hard to choose from the wide array of aromtic dishes, Sea Bass Jhol and Pani Puri with spicy Jal Jeera water are two of the recommended dishes to try out.
New Punjab Club
This Black Sheep restaurant was the first Punjabi restaurant to obtain a Michelin star, making waves in Central. This opulent restaurant specializes in hearty post-colonial split-up Punjabi food from Northern India and Eastern Pakistan. Its vast meat-centric menu, which is mostly served on tandoor grills, introduces Hong Kong to true Punjabi cuisine. For instance Samosa Chaat and Masalewali Champ, two classic delicacies, are cult favorites.
Gaylord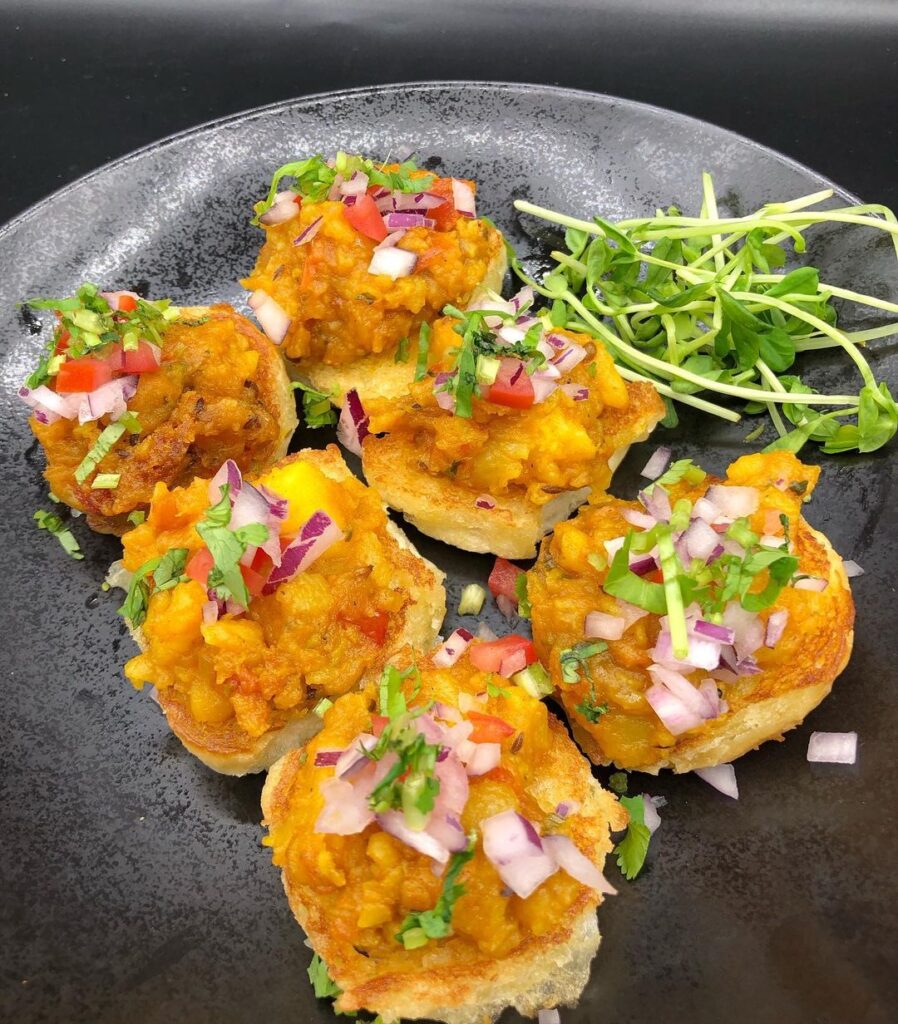 Gaylord is a long-standing restaurant and a connoisseur of the Indian food scene in Hong Kong. Also, a venture of the gastronomic Mayfare group, this restaurant is located in Tsim Sha Tsui. Offering a conventional Indian culinary experience with dark crimson nooks, live Indian music, and comforting meals. Their vast menu features classic recipes as well as creative variations on some of the more standard options. There's the delectable Chicken Tikka Masala on the one hand. Pao Bhaji Bruschetta and Guava Gol Gappas, on the other hand, are also show-stoppers.
CHAAT
CHAAT, led by Chef Manav Tuli, is a newcomer to the competitive Indian food landscape. This Rosewood hotel restaurant is generally fully booked, and there is a lengthy wait to make reservations online. CHAAT is a wonderful epicurean hybrid of food inspired by street stalls and a refined dining experience without compromising on the true authentic flavors of Indian street food. Above all, the Vegetarian Baked Samosa and the Raj Kachori are two iconic items of roadside food culture that are presented eloquently here.
Tagline
Lastly, Tagline is located in the heart of Tsim Sha Tsui, an Indian and Arabic restobar. Not only does the menu include Middle Eastern interpretations of Indian dishes. But it also has a nutritious menu created in collaboration with Calfit, a meal prep company. Delivering a nutritious Indian meal that isn't lacking in flavor. The Chicken Quinoa Biryani and Pav Bhaji Fondue with characol bread are two of Tagline's specialties.