Restaurants fills up the entire Star Street precint, a glossy neighborhood. To clarify, this district in Wan Chai, centres around Three Pacific Place and comprisises of primarly Star Street, Moon Street, Sun Street. From authentic ethnic restaurants to burger joints, fine dining establishments, cafes, and unique bars, among others. Star Street offers a diverse range of dining alternatives for Hong Kongers. So, if you get confused as to which one to pick continue reading our restaurant guide for recommendations.
Dough bros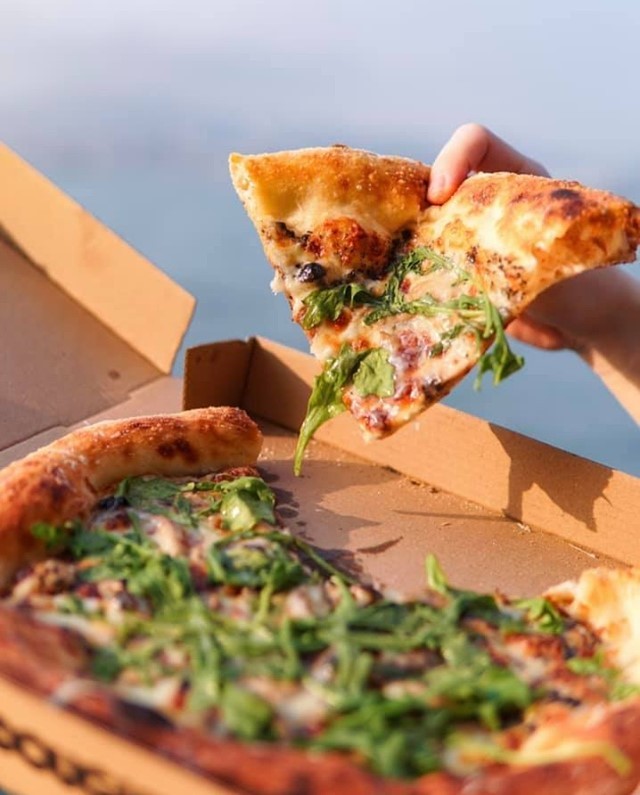 First on this list is one eatery that even though isn't necessarily situated on Star Street but located right next to Star Street, is the well-known pizzeria, Dough Bros. This unpretentious eatery provides a comfortable combination of pizza and doughnuts, both of which are made from the same sourdough. Despite the fact that you may never go wrong with a classic margherita, to take it up a notch, savor The Sophisticated. Ironically this pizza embodies pleasure in its purest form. That is to say, the blend of the gentle tang of the sourdough base with the sweetness and acidity of the other toppings scattered above.
Honbo
Secondly, Honbo is one of Hong Kong's most popular and delicious burger restaurants in Star Street. In addition to honoring American-style burgers via authentic culinary techniques, honbo sources fine and organic ingredients. Sandwiched between homemade potato milk buns, are ecologically farmed iceberg lettuce, zesty pickles after they've been freshly chopped, and a perfectly seared tender patty.
BASAO
Thirdly, BASAO is a modern and chic teahouse that specializes in teas from China, Taiwan, Japan, India, Sri Lanka, and Nepal. All of which are grown by artisanal producers using ethically farming techniques. Guests may enjoy a pot of freshly made tea while snacking on tea-flavored sweets in a serene, Japanese-esque setting. Guests may also purchase some of their tea products.
ROOTS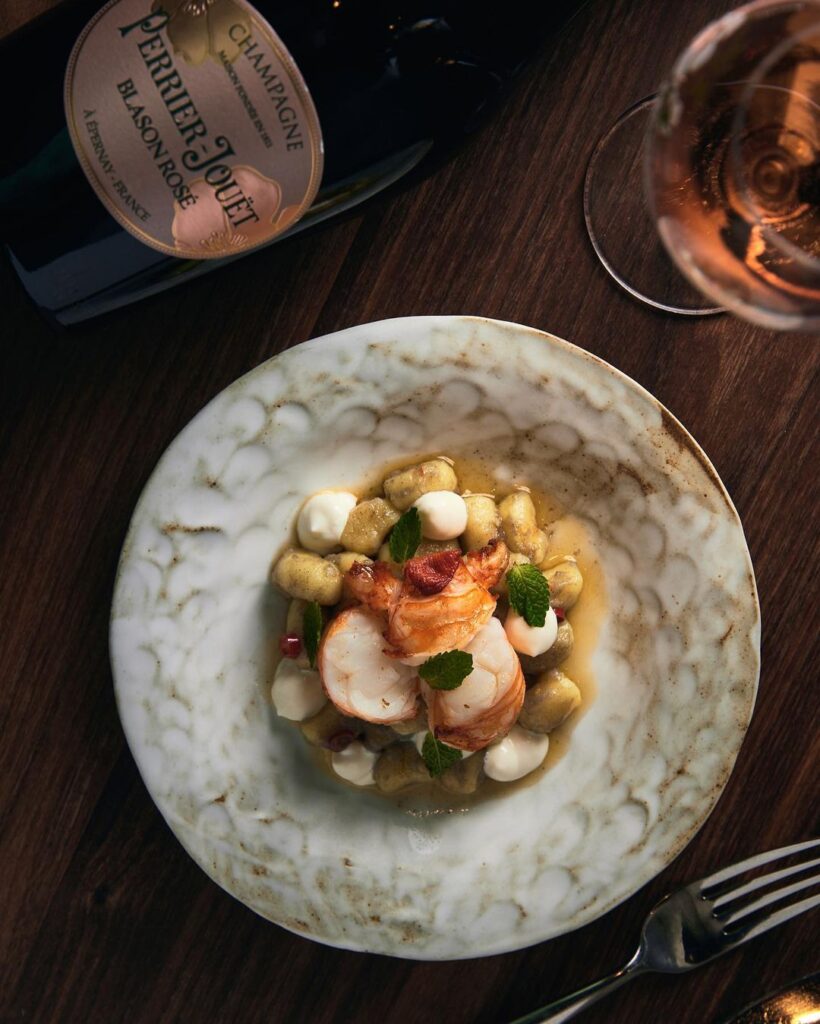 Fourthly, just beside Honbo is ROOTS. A small 22-seat neighborhood restaurant that uses fresh seasonal produce sourced from Hong Kong wet markets. Furthermore, this restaurant rediscovers traditional Chinese cuisine through the prism of French gastronomy. For example, these dishes display the cretivity on the menu: the signature Roasted French Spring Chicken with Glutinous Rice Stuffing and Ribeye with Salted Egg Yolk Crumble.
Artemis & Apollo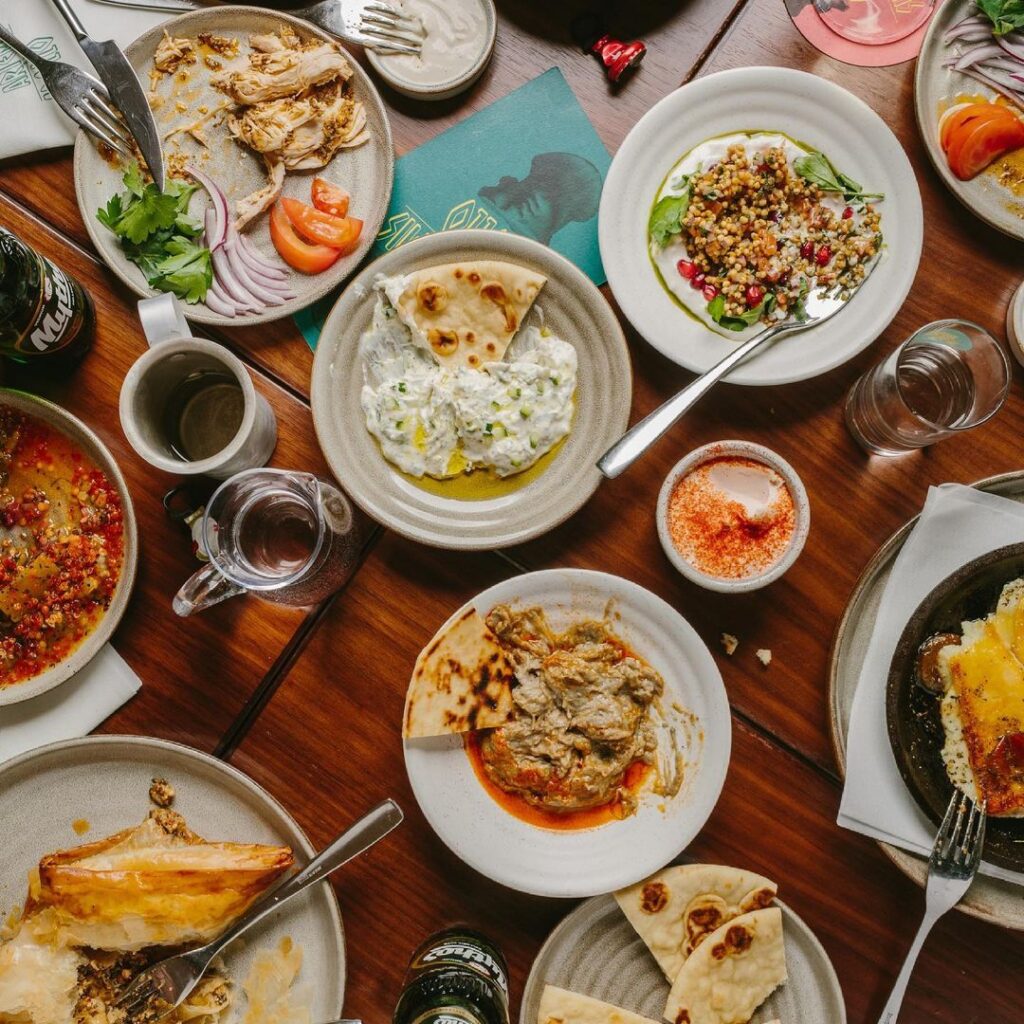 Artemis & Apollo is one of the many restaurantss This Greek Tavern pays homage to the straightforwardness of Greek culinary traditions by cheffing up authentic Greek cuisine. Additionally adorned in creamy white interiors and wood paneling, the atmosphere mimics the sunset of a Greek island. The mezze, souvlakis and fresh salads on the menu will not dissapoint. Meanwhile, sip on some Greek wine to feel a hollistic Greek vibe. Opt for the lunch feast, an ideal lengthy meal for family and friends. To sum up the meal, savour some Labneh Cheesecake.
Maison ES
Lastly, on this list is another establishment that serves a modern culinary fusion of French and Chef Esther Sham's Shanghainese origins. Similarly, Maison ES is furnished with rugged and sophisticated embellishments. This complements the cuisine which merges East and West flavors and methods. For instance, the chef stirs the Lobster Linguine in a mildly spicy yellow curry and egg sauce with onion, capsicum, and coriander.